We Want You To Love Your Trees!
This all began with a vision of making a difference in the green industry and wanting to bring about beautiful change within the tree care space and our community.
In 2013, Coastal Tree Care was founded by Joseph Eves. He began with a pick-up truck, a chainsaw, and insurmountable passion. Years later, that passion is still what drives the entire team to deliver an exceptional customer experience.
As our team continues to constantly grow and evolve, we are proud to now operate as Rancho Coastal, the merger of Coastal Tree Care with Rancho Environmental (a local company of almost 50 years).
Now, Rancho Coastal is proud to provide our services throughout the entire county of San Diego with locations in Vista, Rancho Santa Fe, and Mission Valley. We have more team members, more equipment, and more resources to over deliver more than ever before. We look forward to being your essential resource for tree care needs!
From first contact, to the initial consultation, and finally the end result, our team brings a warm and friendly attitude with excellent customer service each step of the way.
We take a holistic approach to tree care with a conscious awareness of our environment in order to provide client focused solutions to manage your urban forest. We want you to love your trees. We work with you to combine your vision and needs with our passion and expertise to create beautiful and healthy trees that you can enjoy for years to come!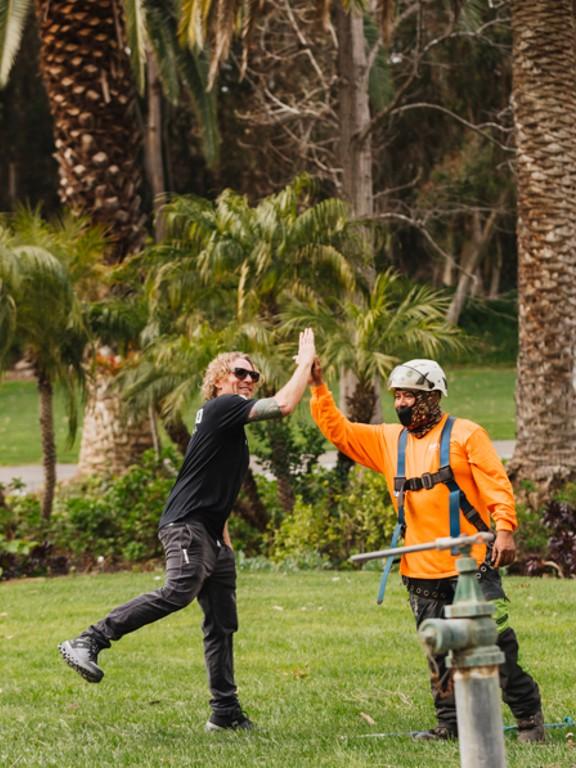 San Diego's Finest Tree Care Team
Ready to start your tree care career?
Our Certified Arborists Keep Your Trees Healthy, Safe And Beautiful!
Professional Work
Our team has been trained and certified in all aspects of holistic tree care. Rest assured the job will be done correctly & efficiently.
Beautiful Results
Properly maintained trees are aesthetically pleasing, can increase the value of your home, and help you feel connected with nature.
Safety & Insurance
Tree work can be very dangerous. Minimize your risk & liabilities by hiring certified professionals who are licensed, bonded and insured.
There is no substitute for experience, knowledge & training in providing superior tree care and customer service.
At Rancho Coastal, we practice in accordance with International Society of Arboriculture standards. Industry standards for proper pruning, removal, and safety continue to evolve over the years – and we adhere to them without exception.