How To Choose The Best Arborist For Tree Care In San Diego
It is important to check for ISA arborist certification. Certified Arborists are experienced professionals who have passed an extensive exam which covers all aspects of tree care.
To maintain certification, arborists must earn Continued Education Units by completing exams, attending professional seminars, or donating their services to affiliated organizations.
Check for membership in professional organizations such as the International Society of Arboriculture, Tree Care Industry Association, and the American Society of Consulting Arborists. Such memberships demonstrate a commitment on the part of the arborists to stay current on techinques and safety information.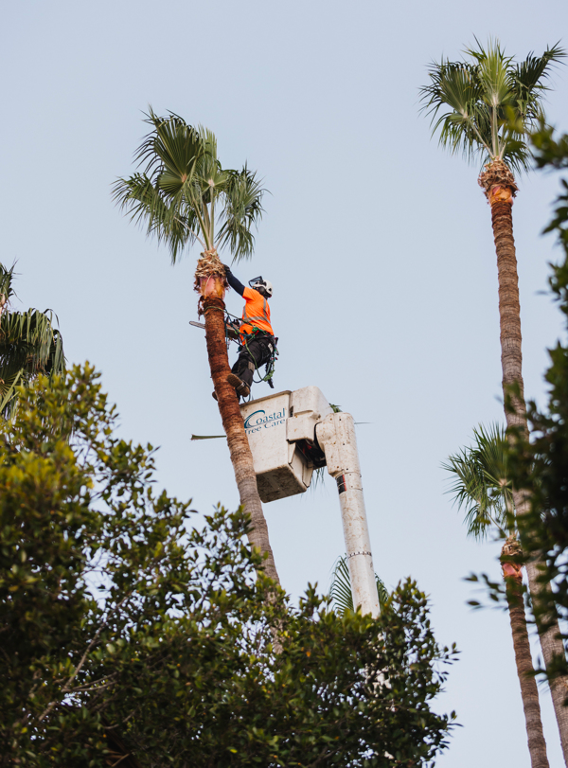 Our Certified Arborists Keep Your Trees Healthy, Safe And Beautiful!
Professional Work
Our team has been trained and certified in all aspects of holistic tree care. Rest assured the job will be done correctly & efficiently.
Beautiful Results
Properly maintained trees are aesthetically pleasing, can increase the value of your home, and help you feel connected with nature.
Safety & Insurance
Tree work can be very dangerous. Minimize your risk & liabilities by hiring certified professionals who are licensed, bonded and insured.
There is no substitute for experience, knowledge & training in providing superior tree care and customer service.
At Rancho Coastal, we practice in accordance with International Society of Arboriculture standards. Industry standards for proper pruning, removal, and safety continue to evolve over the years – and we adhere to them without exception.