Professional Stump Grinding By Certified Arborists In San Diego
You can count on the expert knowledge and skills of our Rancho Coastal team to eliminate unsightly and hazardous stumps on your property. We have the right equipment and tools for large or small stumps. 
Our ISA-Certified arborists have extensive experience and are trained to use a range of grinders to safely remove trees, stumps and roots of any size. 
Residential and commercial property owners and managers in the San Diego area depend on our efficient team to maintain safe and attractive premises free of stumps, roots and debris. You can count on Rancho Coastal to help your coastal landscape thrive.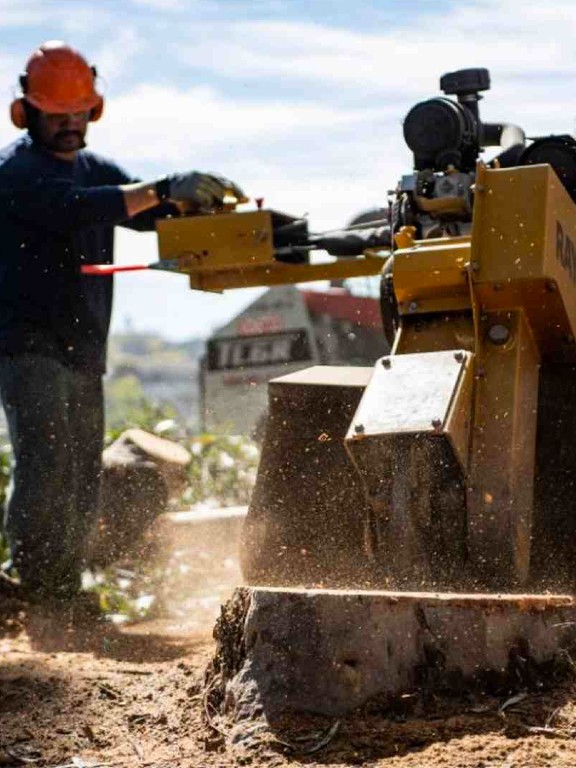 Advantages Of Stump Grinding
Grinding stumps from your landscape has many benefits including:
No unsightly decaying stumps that create an eye sore
Protection against insects and pests that make their home in decaying stumps
Prevention of injury and accidents caused by stumps that have become a trip hazard
Easier landscape maintenance without having to maneuver around stumps
Our arborists follow current industry standards for proper removal, root pruning and stump grinding. We are accredited by the Tree Care Industry Association (TCIA) to ensure professionalism, ethics and safety.
Our Certified Arborists Keep Your Trees Healthy, Safe And Beautiful!
Professional Work
Our team has been trained and certified in all aspects of holistic tree care. Rest assured the job will be done correctly & efficiently.
Beautiful Results
Properly maintained trees are aesthetically pleasing, can increase the value of your home, and help you feel connected with nature.
Safety & Insurance
Tree work can be very dangerous. Minimize your risk & liabilities by hiring certified professionals who are licensed, bonded and insured.
There is no substitute for experience, knowledge & training in providing superior tree care and customer service.
At Rancho Coastal, we practice in accordance with International Society of Arboriculture standards. Industry standards for proper pruning, removal, and safety continue to evolve over the years – and we adhere to them without exception.