Expert Tree Pruning In San Diego
The tree pruning specialists at Rancho Coastal are ISA Certified and have extensive experience. Proven methods, quality equipment and exceptional service has made our tree care company the choice of HOAs, commercial property managers and residential owners in the San Diego area. You can count on our tree pruning expertise to help maintain an attractive and safe landscape with the right care for your trees.
Our Tree Pruning & Maintenance Services Include:
Are your trees not growing well? We will remove dead, damaged, or diseased branches to enhance tree health and reduce your liabilities.
Are tree branches too close to a building or obstructing access paths? With a specialized tree pruning technique called crown raising, we remove lower branches to increase visibility and provide clearance over streets, sidewalks, driveways and other structures.
Have your trees outgrown their space? By selectively pruning back to a lateral branch to reduce the overall length of the limb, we reduce height and spread while preserving tree health and natural growth.
Has wind and storm damage or improper pruning stunted the growth of your trees? Using proven crown restoration techniques, we can reshape your trees to encourage a more natural form and steady growth.
Are trees obstructing your view of the sea, mountains or beautiful landscape? We practice industry-approved vista pruning, a process where branches are selectively pruned to create a viewing window within the tree. This technique can also be applied for increasing the visibility of street signs.
We offer tree pruning for all types— heritage, ornamental and fruit trees. Choose our affordable tree maintenance programs to manage long-term needs and maximize your arbor care budget. 
Your plan will include established pruning cycles, applications and treatments to improve the health of specific trees and the removal of hazardous ones.
You can also take advantage of our tree inventory program which predicts and prioritizes care requirements to help manage cost. We are certified by the Tree Care Industry Association (TCIA) to ensure the safety and health of your trees.
Property owners and managers in the San Diego area including La Jolla, Del Mar, Pacific Beach, Rancho Santa Fe, Encinitas, Vista and Coronado, CA rely on us for cost-effective, efficient tree pruning.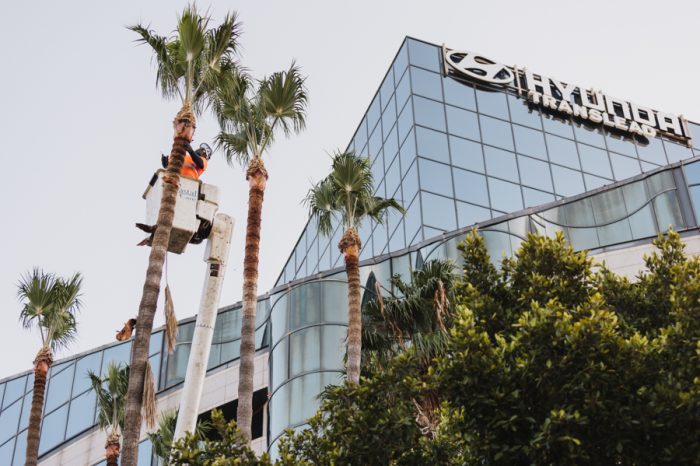 Year Round Care To Keep Your Trees Healthy, Safe And Beautiful!
Professional Work
Our team has been trained and certified in all aspects of holistic tree care. Rest assured the job will be done correctly & efficiently.
Beautiful Results
Properly maintained trees are aesthetically pleasing, can increase the value of your home, and help you feel connected with nature.
Safety & Insurance
Tree work can be very dangerous. Minimize your risk & liabilities by hiring certified professionals who are licensed, bonded and insured.
There is no substitute for experience, knowledge & training in providing superior tree care and customer service.
At Rancho Coastal, we practice in accordance with International Society of Arboriculture standards. Industry standards for proper pruning, removal, and safety continue to evolve over the years – and we adhere to them without exception.