By Patricia Chaudoin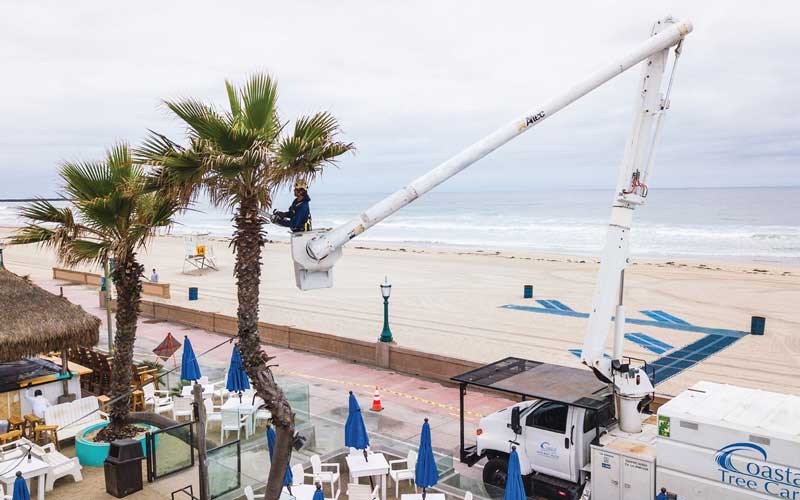 Sometimes it takes a village – or at least a group of like-minded tree care professionals willing to guide others who are new to this industry. That's what Joseph Eves, CTSP, owner of Coastal Tree Care, discovered when he first started his business in 2012. He had owned his San Diego, California-based tree care company just three years when he joined TCIA and started actively networking with other members, starting with TCIA's mentorship program.
"It was Peter Sortwell (CEO of Arborwell, Haywood, California) who first said I should get more involved in TCIA, attend EXPO and go to Winter Management, which I've done the past three years," says Eves. "That's where I met a few of my mentors and closest friends, who've also been instrumental in the mentoring process, including Tad Jacobs (Treemasters, San Raphael, California), Josh Morin (Taddiken Tree, Boulder, Colorado), Jeff Grewe (Arbor Aesthetics, Omaha, Nebraska), George Bofinger (Bofinger's Tree Service, Baton Rouge, Louisiana) and Billy Davis (Arborscapes, LLC, Richmond, Virginia). We've visited each other's operations and have even done some cross-training, and what I've discovered is that we all do a lot of things very similarly, but we each have our own style of doing them. Their stewardship and guidance have been invaluable to the growth of our organization." According to Eves, it was his love of climbing and working outside that got him started in tree care, after a foray into the Los Angeles music industry. "I did not like LA, so I moved to San Diego and worked for a small tree care company and got trained as a climber," he notes. "I'm very passionate about the outdoors and taking care of the environment.
At the beginning, when I went out on my own, it was just myself and a pickup truck. Then in 2012, I hired my first three employees, who are all still with us. I also bought my first dump truck and chipper. I had no idea what I was doing. I bought an old gravel dump truck and built it into a tree truck. It's still in operation today!" In the last year alone, Eves says his company has experienced 50% growth and now has nine full-time employees. "We have two CTSPs, all our climbers are ISA Certified Arborists and our sales arborists are certified and carry the Tree Risk Assessment Qualification (TRAQ)," he notes. "We invest a lot of time in training and safety. We have 'daily huddles,' weekly safety meetings and quarterly trainings where we cover things like aerial rescue, first aid/CPR, chipper operations and basic chain saw safety." According to Eves, his team members also start each day with stretching exercises. "What we do is not easy work; just the way athletes require physical training and preparation, what we do is very physical and requires the same approach. As we do our stretches each morning, team members take turns reading off our 10 Coastal Tree Care Safety Rules":
Each of you is responsible for your safety, your team members' safety and the entire company's safety.
COMMUNICATION: Use this tool for reminding one another of visible or potential hazards and condition of equipment.
Use CTC safe work systems, safe work practices and common sense.
Work smart, not rushed. DO NOT TAKE SHORTCUTS!
Work as a team. Always have at least two team members on every project whenever possible.
Stay focused on the task you are performing while being aware of your surroundings and co-workers.
Always feel free to ask a question if you are unsure how to perform a task. Never perform a task you are not capable of doing.
Use power equipment the way you have been trained. Always stay clear of a team member using power equipment and power tools.
Use cones and safety signs to create a safe workplace on the roadway.
Each of you is responsible for wearing the appropriate Personal Protective Equipment (PPE) at all times.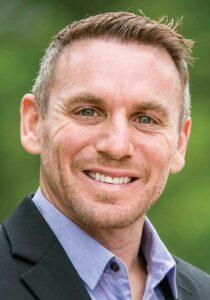 Eves maintains that his company's niche market is high-end residential tree care services, including pruning, tree removal, consulting and plant health care (PHC). The company's business market is 85% residential and 15% commercial, which includes HOAs, school districts, private clubs and local resorts. Additionally, Eves says he and his employees are very community minded and involved in local school partnerships, Saluting Branches and various other local events.
"We have a lot of competition here, and our community involvement is one of the things that sets us apart from others. I'm involved in Entrepreneurs' Organization (EO), and we also are a community partner with Darnall Charter School. We work with their Sustainability Club and have donated water bottles, built planter beds for them to start a garden and planted trees on campus. When we planted the trees, we did an instructional presentation for the kids teaching them correct planting techniques. It was great! Everyone wanted to grab a shovel and be part of it."
Becoming TCIA accredited was an easy decision, according to Eves. "All my mentors' companies are accredited, and they all emphasized the importance of Accreditation," he says. "So that was our 2018 goal, which we finished in November. My operations manager, Missy Betts, and I worked on the process together – but when it came to the administrative side, Missy owned it!"
As part of the process, Eves notes that, "We created processes that were not in place before, which has really helped tighten things up for us as a team. Now everyone is on the same page as far as policies and procedures. It's also helped our employees trust that their safety is important to us. We have proactive maintenance that's required to maintain compliance, and we now document that our safety procedures are being completed. It's become a regular process for us.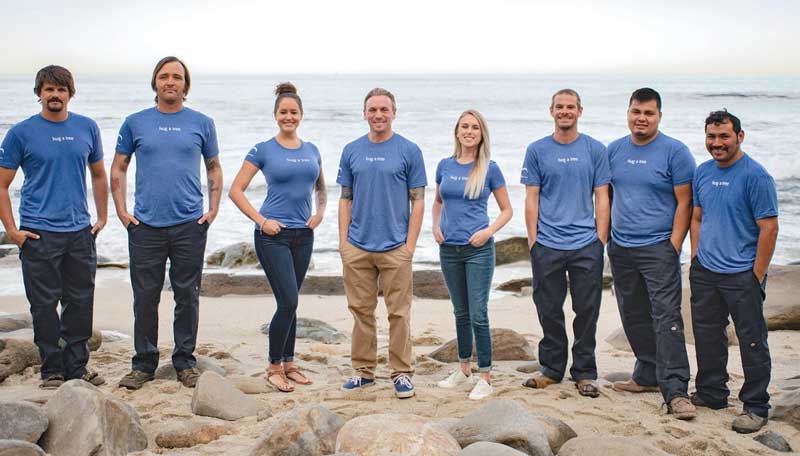 "We're still kind of a young company, so not everything we did was documented yet or entered in our handbook correctly. We had many things already in place, they just needed to be refined. That was probably the most tedious part."
Eves notes that becoming accredited was a very eye-opening and rewarding process overall. "Something I've noticed just this year is that Accreditation has boosted morale among our team members, knowing this means we're doing things better than we were doing before," he continues. "And customers really appreciate what it took for us to become accredited – especially when I explain that we now have to maintain that level of excellence."
Coastal Tree recently put a lot of time and eff ort into updating its website.
"All the images are original and very artsy," says Eves. "We feel this new site really captures our culture and overall personality. And it felt really good to be able to finally add the TCIA Accreditation logo to our website. Every time we see that logo, we're reminded of our commitment to our industry and to safety, as well as the team eff ort required during the Accreditation process. It's a credential we're very proud of!"
Originally posted in TCIA Magazine.